Unsere ERASMUS-Kooperationen, DAAD-Projekte und Institutionellen Kooperationen
Welcome to the Department of Historical, Philosophical and Religious Studies, Umeå!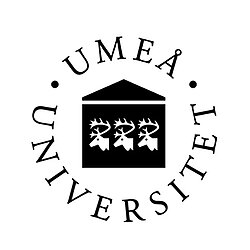 Umeå, Sweden
The department offers a wide range of programmes and courses within a number of subjects in the Humanities. We have both on campus and web based courses.
At the department, you can study courses and programmes from undergraduate level to doctoral studies. We offer a wide range of courses within archaeology, environmental archaeology, philosophy, history, the history of science and ideas, religious studies, theology, science, technology and environmental studies in addition to educational history.

Religious studies
Religious studies investigate religion and religiousness from a variety of theoretical and methodical perspectives. Religions have always been a part of the cultures and societies of humankind and they are characterized by the cultural context in which they exist. Students of religious studies will study the world's different religious traditions through history and in present times, and will learn about the content of religions and their historical development over time. Methodologies from psychology of religion and sociology of religion are used to study religious experiences, behaviour, organizations and phenomena on the basis of knowledge about humans, groups and societies. Religious studies can be the main subject of a bachelor's or master's degree.

Theology
In theological studies, questions of interpretation are central. The area of biblical studies investigates the texts of the Old and New Testaments, both as historical documents and as objects for constant interpretation. The areas of systematic theology and ethics study today's debate on religion and outlook on life, and also theological questions regarding content and method, and the relation between religion and ethics. Historical and practical theology studies the development of Christianity and practice, on the basis of such fields as the development of doctrine, teaching, and societal and liturgical forms of expression. Religious edcuation also studies how religious knowledge is passed on in different religious traditions. Theology can be the main subject of a bachelor's or master's degree.

(Text und Bild: Umeå Universitet)
Welcome to the Institute of Ecumenical Studies, Ukrainian Catholic University, Lviv!
Lviv, Ukraine
In 2004 the Senate of the Ukrainian Catholic University decided to establish the Institute of Ecumenical Studies in Lviv (IES). The IES, which has its own Honorary Board, is an autonomous institution within the Ukrainian Catholic University.
Its mission is to develop a Master's degree program in Ecumenical Studies in Ukraine and abroad and facilitate ecumenical dialogue between churches, civil society and policy makers.
The IES in partnership with Ukrainian state universities, teaches faith, culture, and Christian ethics in a way that respect the diversity of faith traditions and the religious freedom of individual conscience, while meeting the students desires for spiritual knowledge.

(Text und Bild: UCU, Lviv)
Welcome to International School, University of Haifa!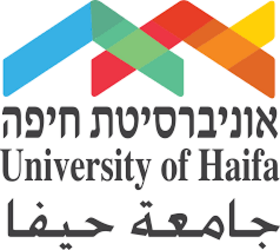 Haifa, Israel
As a student at the University of Haifa's Study Abroad Program for a semester or year, you will have an experience that you will never forget! Our wide range of courses and special track programs fulfills any student's academic interest. Courses in the Study Abroad Program at the International School are taught in English by faculty from a variety of departments within the University of Haifa. All of our courses are academically accredited in accordance with the standards and criteria of North American and European universities.
While studying abroad here in Haifa, you will be able to explore the city's beauty, cultural life, and diversity all of which are represented on campus and throughout the student body.
Throughout your time abroad, you will get to experience a wide variety of trips and tours all around Israel; from trips to the beautiful Galilee and Golan Heights to Jerusalem Tel Aviv, and all the way down to the Dead Sea and Masada.
Aside from trips and tours, our social activities coordinators are there to provide you with cultural activities on and off of campus, as well as assistance 24/7.
(Text und Bild: University of Haifa, International School)