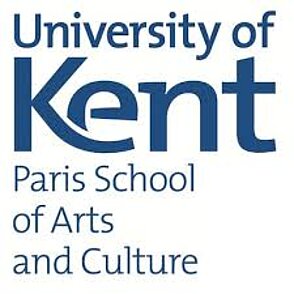 The University of Kent is a popular destination for students from all over the world, and has always attracted students from Europe. We have a wonderful cosmopolitan community, generated by a large number of international students, around 40% of them from Europe. In the academic year 2017-18, there were over 2,100 non-UK European students from 44 different European countries.
School of European Culture and Languages
Religious Studies is part of the School of European Culture and Languages (SECL). A multidisciplinary academic school, alongside students of Religious, and Asian Studies, SECL's community includes students of Comparative Literature, English Language and Linguistics, French, German, Italian and Hispanic Studies, of Classical and Archaeological Studies, Ancient History and Classical Studies, and Philosophy. Such a diverse range of interests leads to a fascinating timetable of events and makes the School an exciting place to study.
Our vision
Religious Studies at Kent explores global religions and philosophies, as well as secular world views and approaches. We make connections between systems of belief to foster an understanding of different practices, cultures and world views.
We are committed to developing our various degree programmes across traditional disciplinary boundaries in ways that generate new insights as well as opening up new themes of interest across our various areas of work.
Our research expertise feeds into our teaching of Asian Studies and Global Philosophies, exploring the wide range of religious and secular traditions and philosophies around the world.
About Religious Studies & Theology
Religious studies and theology focus on the supernatural, sacred or divine and the moral code, ritual practices, dogmas, values or associated institutions. Religion has several functions that are expressed through the human behaviour: cognitive or action function, anxiety reduction, social function, compensation and identity. This interdisciplinary field studies the impact of religion in the international environment and the presence of traditions in the modern world. Research focuses on different approaches on religions and its place in history.
Religious studies and theology are concerned with the study of the spiritual beliefs and their particular characteristics and their expression in nowadays society. A Bachelor's degree in religious studies and theology can specialize in culture, conflict, librarianship, economics, geography, history and others.
The study of one or several religions equips the graduate of a Master's degree in religious studies and theology with skills and knowledge that may lead to a career as a priest/minister, teacher/lecturer, advice worker, community development worker and others.
Dates
Students from the EU are advised to apply by 15 January
Students from outside the EU should aim for 15 January to guarantee consideration. However, if places are left, we may consider applications up to 30 June.
Late applications
A process called 'Clearing' takes place in July and August, running from 1st July annually. We will provide an updated list of all of the Kent degrees that still have places available once Clearing opens – this can give you another chance to apply. For more information on how the Clearing process works and how to apply, please see Clearing at Kent for details.
Postgraduate applicants
For international students, the deadline for applications to taught Master's programmes is 31 July.
Although there is no fixed closing deadline for applications to research degrees, we strongly recommend that you apply as soon as possible; no later than three months before your intended start date. The University has three PhD entry dates during the academic year: September, January and May. Entry to a Master's by Research is in September only.
Requirements
At Kent we consider all applications on their individual merit and welcome students with a wide variety of qualifications and experience. Please note that some academic schools may have slightly different entry criteria.
Applicants will also need to meet University of Kent's standard English language requirements, which are set at a level that meets the academic needs of the University.
Quellen:
https://www.kent.ac.uk/european-culture-languages/religious-studies