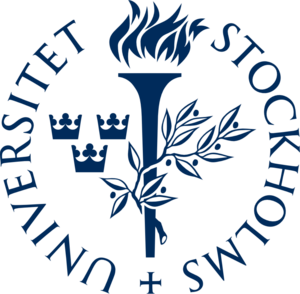 Stockholm University is one of the world's top 100 universities. Education is available at all levels, including Bachelor's, Master's, and PhD degrees. More than 30,000 students, among which 3,000 are international, study here.
Education in the History of Religions:
As a student of the history of religions, you will encounter a wide range of religious traditions, both past and present. We provide courses in a variety of empirical fields, such as new religious movements, Christianity, Islam, Judaism, Hinduism, Buddhism, Chinese religions, and the religions of pre-Christian Europe.
By introducing different theoretical perspectives – historical, anthropological, psychological, and sociological – we provide the keys to understanding religion as a highly diverse cultural phenomenon with a lasting impact on all human societies. Religion is more than just personal faith. In its local environments, it contributes, for better or worse, to strengthening social ties and enhancing cultural identities, as well as to artistically and intellectually challenging interpretations of the foundations of human existence.
Registrations and dates:
Registration usually takes place one or two weeks before the semester starts, in autumn during the middle of August and in spring during the beginning of January.
Before the the registration period you will receive an e-mail with the necessary instructions. Therefore, it is important that you frequently check your email during that period.
If you have not received an email from us within 10 days before the semester begins, please get in touch with Sigrun Helmfrid, sigrun.helmfrid@erg.su.se.
Your Application – a step-by-step guide
Step 1-Find a programme/course
Stockholm University offers single courses, three Bachelor's programme and 75 Master's programmes with English as the language of instruction.
A full list of all courses and programmes at Stockholm University is available via the online course-catalogue.
Step 2-Check that you meet the entry requirements
You need fulfill both the general requirements for studying at the University (Proficiency in English), and the special requirements for the programme/course you are interested in.
Step 3- Submit online application
Create an account and submit your online application via the central Swedish application site:à universityadmissions.se
Step 4- Submit your documentation
In order to document your eligibility, you must provide University Admissions in Sweden with copies of your previous study information, as well as document your English proficiency. All documents should be submitted to University Admissions. They are not processed directly by Stockholm University.
It is important that you read the instructions on how to document your eligibility. Be sure to read about what you need to submit, and how your documents must be submittedà Documenting your eligibility
Additional documents
Whether or not you need to submit additional documents to those stated at à universityadmissions.se is decided by the individual department responsible for the course or programme. You should therefore consult the website of the department that gives the course or programme to find information regarding this.
You can find contact information to all our departments on our web site: su.se/departments
Step 5- Selection
If the number of eligible applicants exceeds the number of places available, there is a selection among the applicants. Applicants are grouped into categories and then ranked on the basis of their qualifications. The highest ranked candidates are offered a place.
The selection criteria for each course or programme are specified on the course or programme page on Stockholm University's online course catalogue à Search for the course or programme at su.se/coursecatalogue
Step 6- Receive the Notification of selection results
After the selection is processed, results are posted on Universityadmissions.se, both in the 'Applications' tab and in the pdf document Notification of Selection Results. This is the official document in which you will see whether:
Quellen:
https://www.erg.su.se/english/education/courses-and-programmes/education-in-the-history-of-religions-1.64670